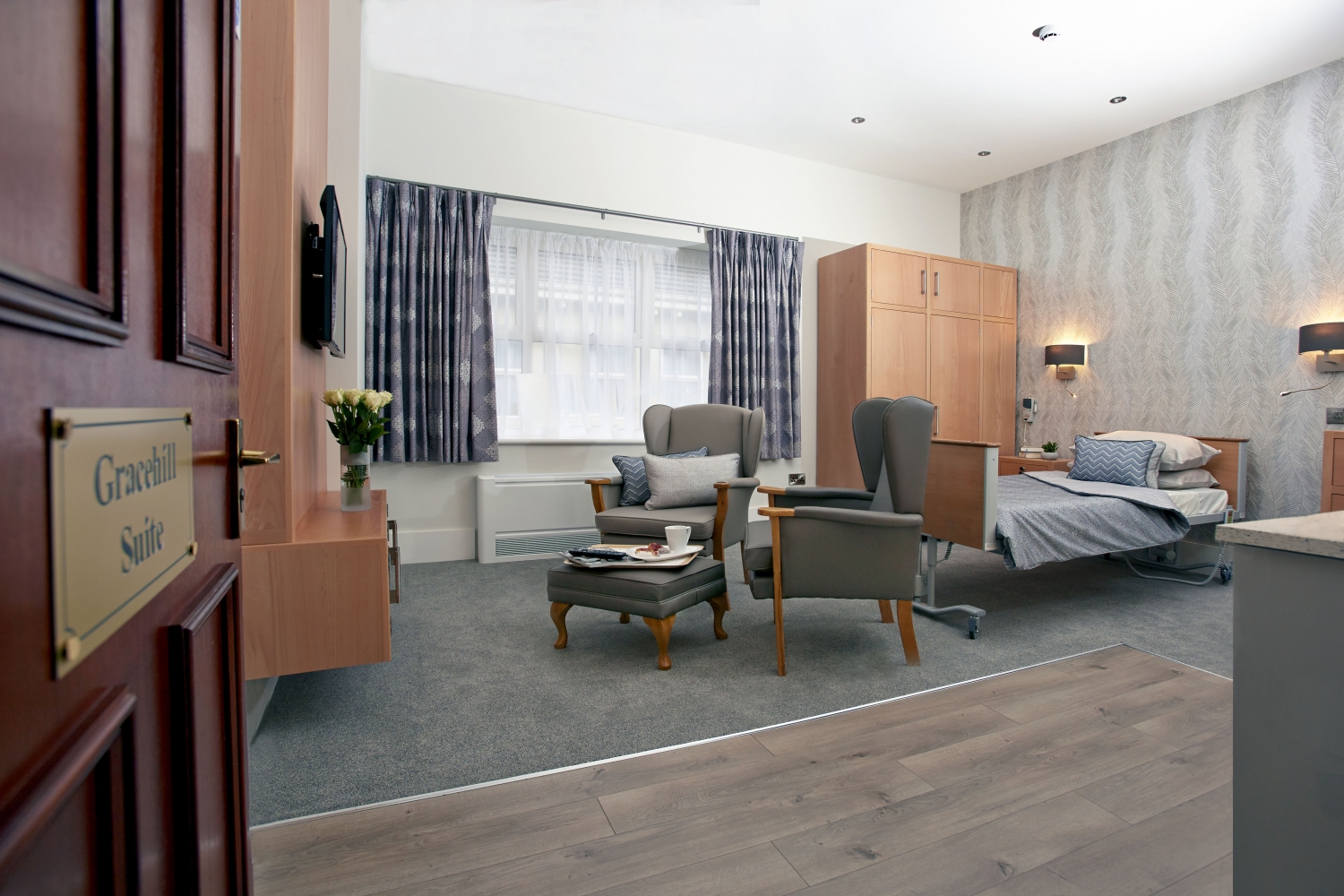 Prospect Private Nursing Home have unveiled two brand new premium rooms with full ensuite disabled facilites. A first of its kind for the area, the new suites offer a "homely" environment combined with state of the art faciilites.
The high spec rooms have been designed to reflect a contemporary feel and come complete with a modern kitchen, designated lounge area and ensuite bathroom.
The lounge area has a wall mounted Smart TV with wifi facilities and the kitchen comes complete with essential items including microwave, fridge and kettle.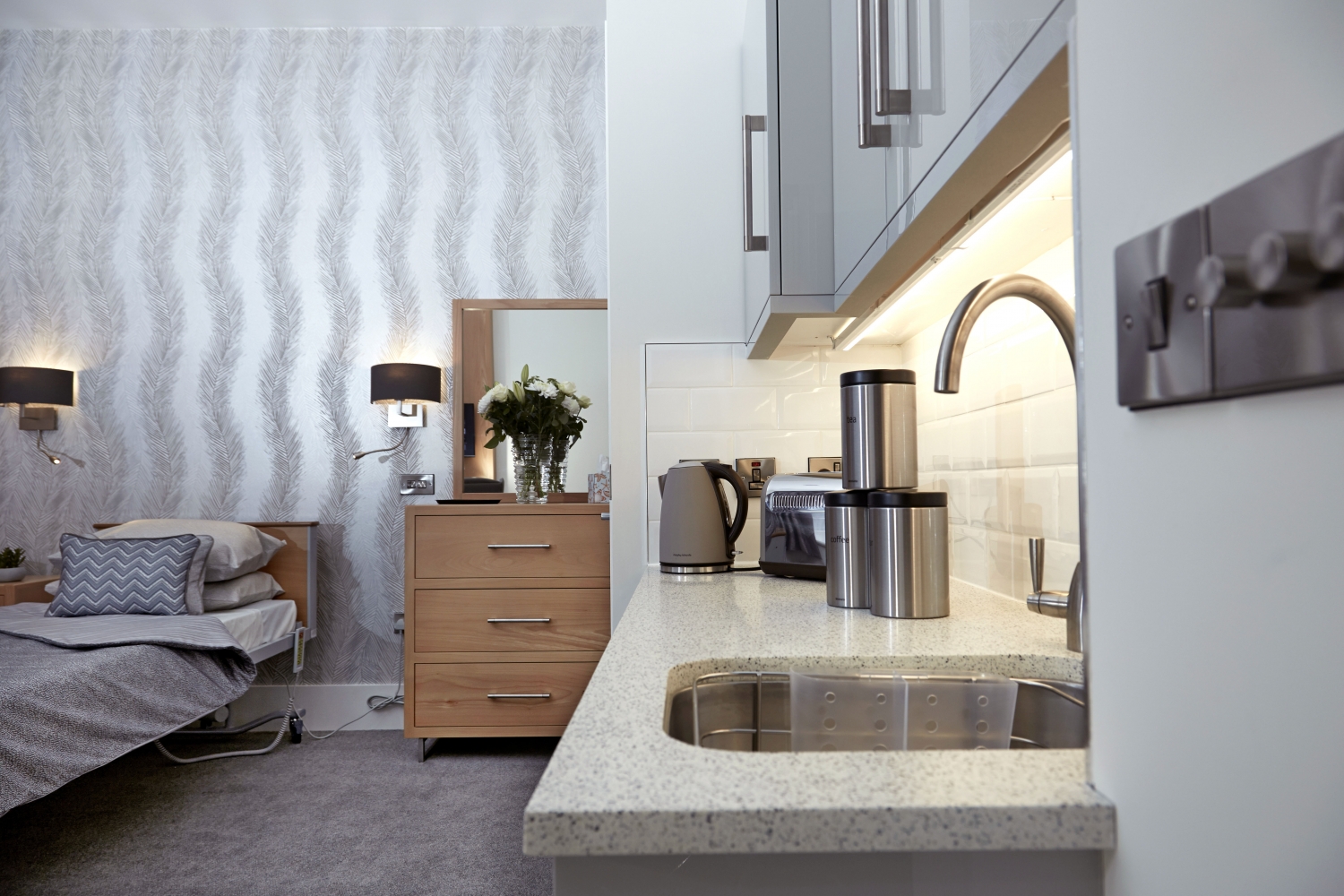 Named the Gracehill Suite and the Galgorm Suite, the rooms are tastefully decorated and furnished. Both have an ensuite bathroom with disabled facilities including shower and toilet.
The idea behind the upgraded rooms was to provide a comfortable and spacious environment for the resident whilst enabling them to spend quality time with their family, friends and visitors. This has been acheived by increasing the floor size of each room, creating more space for a lounge area and kitchen.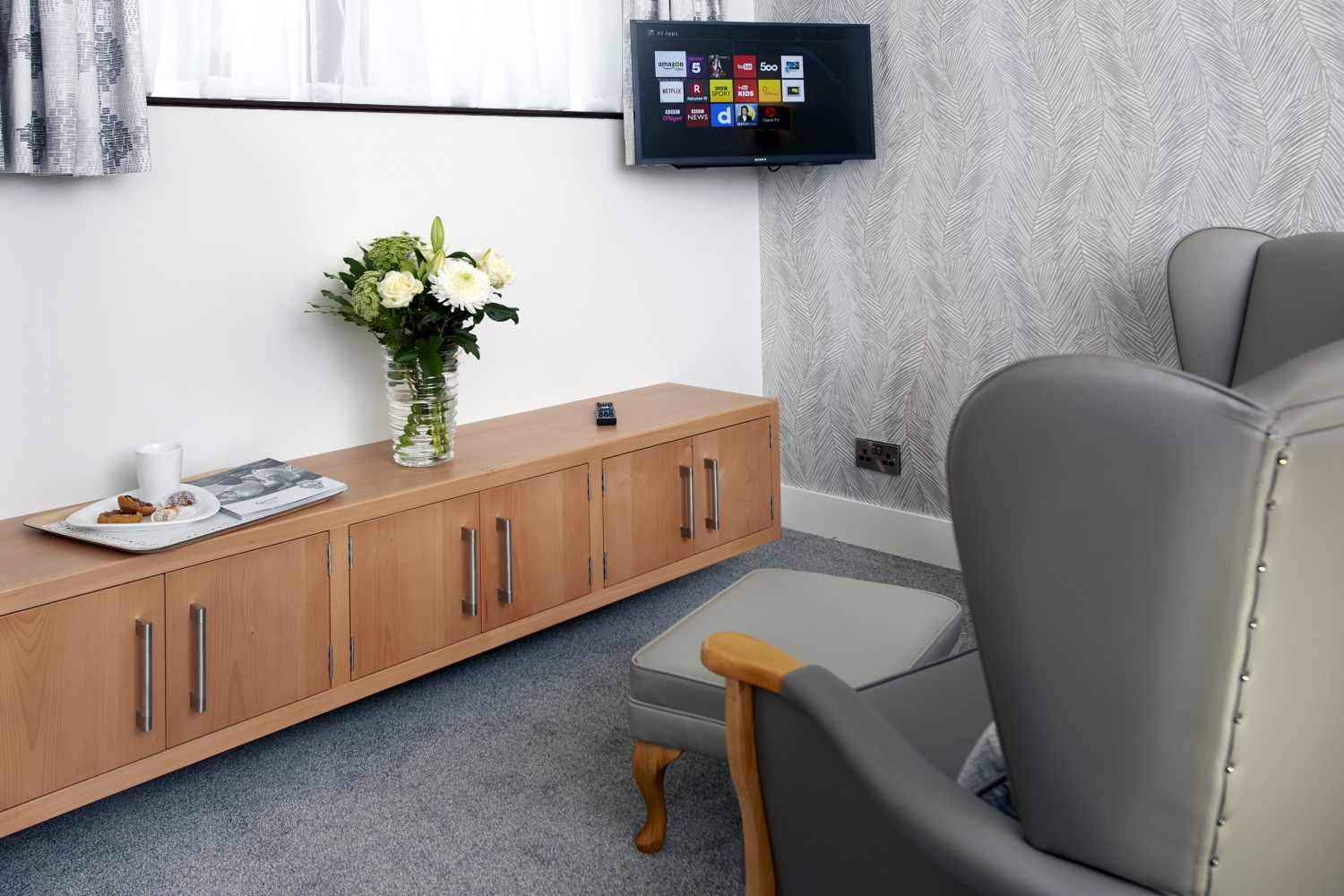 For more information, please contact Reception at Prospect Private Nursing Home or check out our Gallery for more photos.