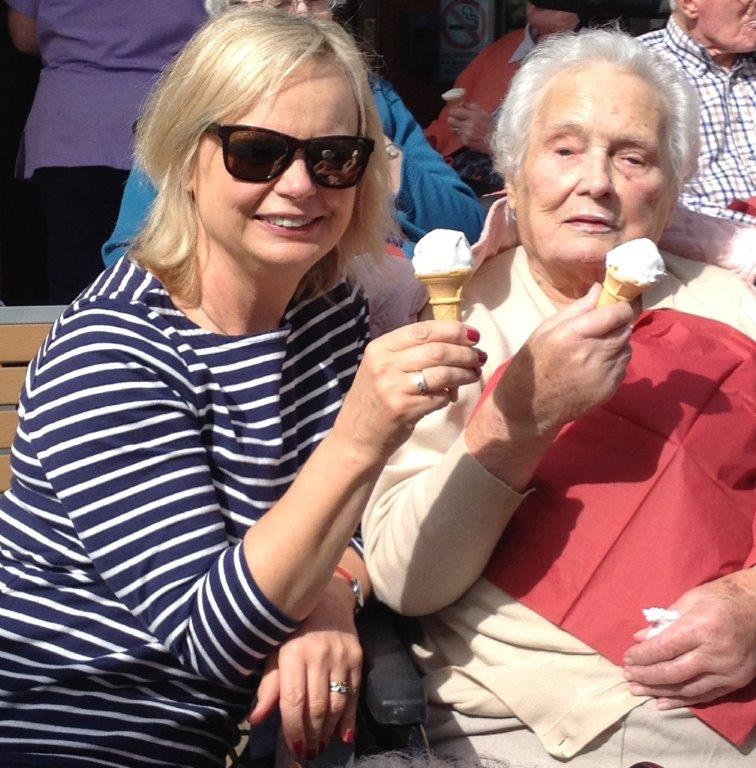 Young or old, everyone loves an ice-cream.
But an ice-cream is not just an ice-cream, it's a sweet tasting memory. Think of all those wonderful life stories that included an ice-cream.
It's a childhood memory of Sundays spent feeding the ducks in the park and queuing up at the ice-cream van for a "poke" as we often refer to an ice-cream cone here in Northern Ireland. Of course it had to have lashings of strawberry syrup and a big chocolate flake sticking out of it too!
It reminds us of hot days on the beach on our summer holidays, and once we were a little bit older there were those romantic dates as we gazed into each other's eyes over an ice-cream sundae.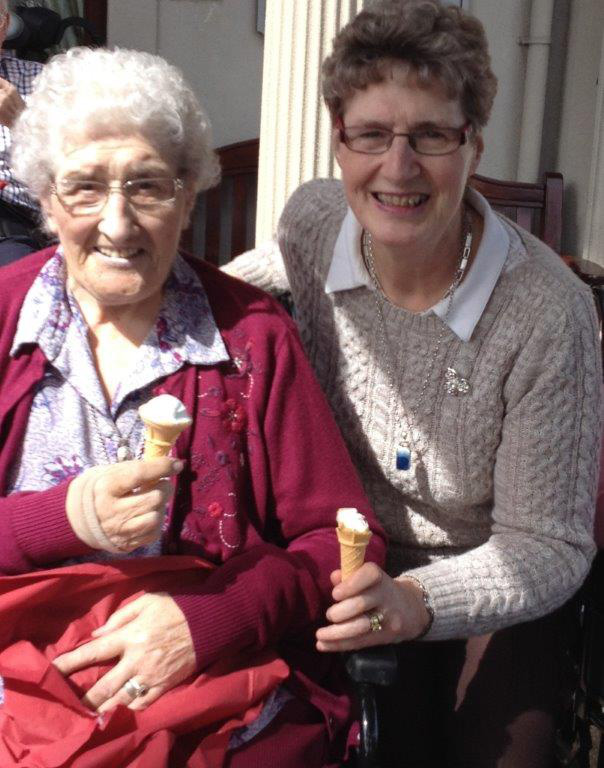 Then there's that simple scoop of ice-cream alongside a runny slice of warm chocolate fudge cake, whilst cuddled up by the warm fire on a cold winters night. It really is never too cold for ice-cream!
Everyone has a favourite flavour, some like it in a tub sprinkled with hundreds and thousands, nuts or chunks of honeycomb, others like it plain and in a cone, but no-matter how we eat our ice-cream, one thing we all have in common is that big smile - grinning from ear to ear like a Cheshire cat, some may say. Our residents are no different.
Although we do like to keep our residents diets healthy most of the time, everyone deserves a little treat so every now and then we organise a visit to the nursing home from Jim's Ices, a local ice-cream van service in Ballymena.
As the saying goes "You can't buy happiness but you can buy ice-cream and that's kind of the same thing!" The smiles on the faces of our residents and staff at a recent ice-cream visit highlights that there is a bit of truth in that!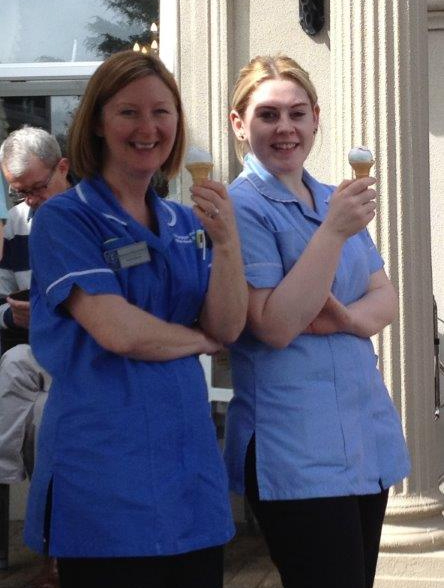 Whatever your age, enjoy ice-cream days!