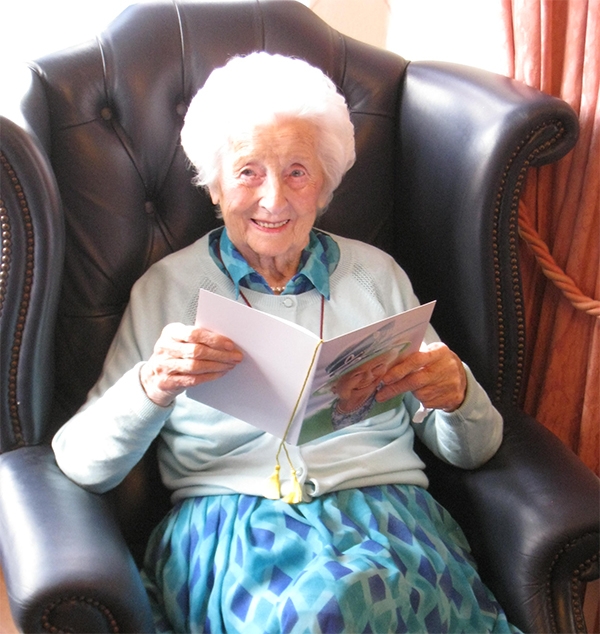 On Tuesday 29th March 2016, (Easter Tuesday) Mrs Edith Hewitt celebrated her 100th Birthday. She celebrated with a party held in the home that afternoon with her 3 sons, Philip, Paul and Alan, along with many grandchildren, great grandchildren and family and friends.
Many cards and gifts were received by Mrs Hewitt, including the special card from the Queen herself. She also received letters of congratulations from the Lord Lieutenant and the President of Ireland.
The day was enjoyed by all involved and special for the nursing home to have such a special birthday within the home.